Shopping Cart
Your Cart is Empty
Thank you for your business!
You should be receiving an order confirmation from Paypal shortly.
Exit Shopping Cart
Click this text to start editing. This block is a basic combination of a title and a paragraph. Use it to welcome visitors to your website, or explain a product or service without using an image. Try keeping the paragraph short and breaking off the text-only areas of your page to keep your website interesting to visitors.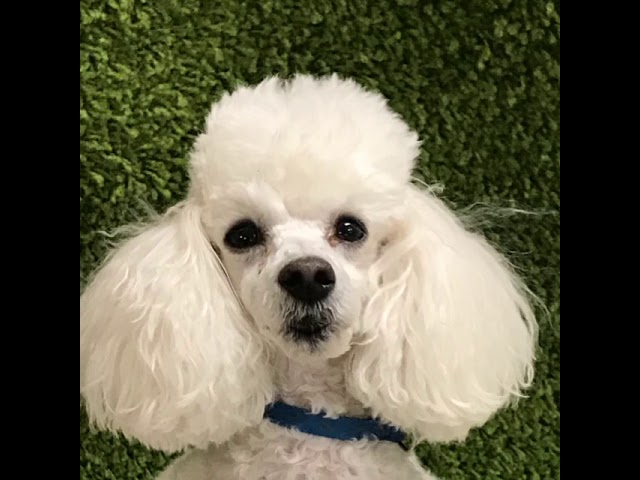 Flash is owned by Karleen Hayden
A dog of impeccable taste, Flash has some important comments. Click on the arrow to hear Flash in his own words
Click Here to Add a Title
CRAWMER'S
Dog Training Classes
Private Sessions
Grooming
ALL Breeds
Click Here to Add a Title
Crawmer's Animal Training has programs for every imaginable type of dog training. No matter what type of problem you have or what sport interests you Crawmer's will assist you! Think it can't be done? Think again! If you have the willingness, Crawmer's has the way.
No matter what your ultimate goals are so.................
Let's start with the basics!
DOG TRAINING BASIC CLASSES
Can you train your dog exclusively at home? NO! Not if you want to take him outside; walk him on the street, take him to a veterinarian, a friend's house, or any public place. A lot of training needs to be done at home. Of that there is no doubt, but home training is for inside the home. Most dogs will sit, come and stay in your kitchen and in front of your fridge and as long as you have a treat in your hand. Doing your training exclusively in the home works well......just don't take him outside!
Maybe you take your puppy to a puppy class at a local pet store. A pet store cashier, or anyone who has read a dog training book, can easily show you how to do some basics. If the puppy is young enough he may be distracted by the treats to the point that he doesn't notice the other dogs and distractions. By the time a young dog is 8 months old this typical scenario is no longer working. He is distracted by what is going on around him. He doesn't care as much about the treats as he used to. Suddenly, the control you thought you had when he was a puppy is just not there! It may appear that you have done no training at all. Reality based training CAN NOT occur exclusively in your kitchen. Sometimes you have to take the dog outside! You go to the vet and are faced with a waiting room full of other animals. You are in the yard when a squirrel runs by. All of a sudden the extended family arrives with a car full of kids...................... And there, my friend, is where reality clashes with the "all treats all the time" training systems. Your dog is not starving to death and there are a lot more interesting things going on!
Dogs are NOT trained if the training does not include real life distractions. Your dog is not trained if you are not being taught how to handle the dog in ALL situations.
Let's be honest with ourselves. Treats are great and an important means of communication, as far as it goes. Unfortunately, it goes along just fine until there is something more interesting to him than the treats you are offering! Young puppies are particularly interested in treats and that is where the owner confusion starts. All of a sudden he is more interested in doing what he wants to do and a lot less interested in your treats! The big chain pet store cashier turned "trainer" can't help you now! Is something wrong with your dog? Something wrong with you? NO! You need the reality based training offered by Crawmer's Animal Training.
Click Here to Add a Title
CRAWMER'S BASIC TRAINING PROGRAMS teach you and your dog how to handle REALITY. If you do not have control over your dog in ALL situations and if you don't have training that you can depend on the simple truth is that .........
YOU HAVE NO TRAINING!
The CRAWMER'S BASIC TRAINING CLASS will prepare you and your dog correctly from the beginning to face the challenges and changes you and your dog will face as he goes from puppy to adult. ALL ages of dogs start with the CRAWMER'S BASICS. After all, if you don't know the alphabet you can't go to college. Get your dog into a CRAWMER'S BASIC TRAINING PROGRAM as soon as you get him. The earlier you start the easier it is!
Not As Young As He Used To Be?
Do you have an older dog, a rescue dog maybe a dog with special problems?
CRAWMER'S BASIC PROGRAMS...... THE RIGHT START!
Sure, it would have been better to train him when he was younger but you can't go backwards, you can only go forward from the place where you start. Humans can learn at any age and so can dogs. It has been so rewarding to see the progress made with dogs 6, 8, even 10 years old!
CALL TODAY FOR ADDITIONAL INFORMATION AND A LIST
OF PROGRAM STARTING DATES: (518) 477-8230

Not As Young As He Used To Be?
Basic Training Classes are held year around. Evening and Saturdays are available for your convenience. All programs will typically will FILL QUICKLY and are always filled well in advance of the starting dates. Call for the next available starting date and time
Register early to get the starting date of your choice.
Here's what we've been working on
Not As Young As He Used To Be?
Obedience Classes
Do you have a new puppy? Do you have an older dog who could use some training? Do you have a rescue dog that needs confidence? Do you have a dog that is just plain out of control?
You have come to the right place!
Crawmer's Animal Training
Basic Dog Training Classes
Every age dog, no matter his size, temperament, breed issues needs training in a group setting.
Why?
Simply put, you can train a dog in your kitchen until the cows come home but this will give you no control in a public setting, or in the presence of distractions, which include other dogs, other people and environments which are unfamiliar to him.
Not As Young As He Used To Be?
If you don't train your dog to reliability of performance that you can depend on, ask yourself, what good is it? If you can't predict what your dog will do in everyday settings......All the training done in your kitchen, or in your yard, will do you no good at all.
Crawmer's Animal Training Basic Obedience
These classes are designed to train your dog to do what you need him to do no matter where you are, no matter what he sees, no matter who else is there.
Graduating Class
ONLY six weeks after they started training in class for the first time these pictures say it all.
You should know that some of these dogs are rescue dogs, some are young, some are older but none of them started out under control that satisfied their owners. Look at them now!
Click Here to Add a Title
BASIC, INTERMEDIATE, ADVANCED PROGRAMS ARE AVAILABLE YEAR AROUND. CALL FOR THE CURRENT SCHEDULE TO GET STARTED WITH YOUR DOG.
NO DOG IS TOO OLD OR TOO DIFFICULT TO BENEFIT.
THINK YOUR DOG CAN'T BE TRAINED?
WANT TO BE PROVEN WRONG?
CRAWMER'S ANIMAL TRAINING IS WAITING FOR YOUR CALL.
(518) 477-8230
YOUR DOG'S BEHAVIOR CAN BE CHANGED NO MATTER HOW BAD YOU THINK IT IS.
YOUR PUPPY CAN START NOW, AVOIDING THE ISSUES THAT PROCRASTINATION WILL CAUSE.
DON'T WAIT.
PICK UP THE PHONE.
THE NEXT PICTURE YOU SEE HERE COULD BE YOUR DOG.
After his career in the conformation ring...........we continue at Crawmer's Animal Training
Below is a picture of Bogart and me after a Crawmer's dog training class (so happy), and above is him in his other world; GCH CH Afterglow's Sir Bedivere TKN, CGC in the ring with his handler, Marjory Good. Bogart started his show career at 13 months of age. He quickly earned his Championship title in a record 2 weekends, and went on for his Grand Championship which he earned before he was 18 months old. He is in the top 10 Sealyhams for 2018. The Sealyham Terrier breed has been designated as a breed at risk. In this age of designer dogs they have fallen from popularity and the registered numbers for these guys is low. Bogart and I are hoping to help spread the word on what a neat, fun-loving, funny Terrier breed this is. He is such a happy little guy!
When he came back home from "showing" we started with Crawmer's Dog Training for a different kind of competition, Agility and Obedience. He seems to really enjoy Agility and I really enjoy Obedience so we are training for both at the same time, in the same class thanks to Crawmer's program! Catherine offers so much in her classes and her classes are fun and fast paced, no one gets bored! In her class while training for Obedience, you also get training for Trick Dog (TK), Canine Good Citizen(CGC) and Rally and Therapy. She mixes it up! Crawmer's offers it all, and boy does that give you a well-rounded dog and increase the bond between you and your dog. I watch other dogs in class and they don't take their eyes off their owner (I can honestly say, it wasn't like that when we first started lol)! I know I must sound like an advertisement but we enjoy her classes so much and we all learn so much. Classes are fun and the insight she offers all of us on the psyche of a dog and it's training is enlightening and funny, laugh out loud funny! It is our goal to compete but that is not the goal of everyone in class, some just want a less fearful dog or a tamer dog or a smarter, well-mannered dog. Well, we all want that!! We have big dogs, little dogs, dogs that are scared and show aggression, we have hyper dogs and we have super eager dogs all in the same class, all with different goals. It is amazing how all these different dogs can be left in a sit-stay and not bother with each other. Again, it wasn't like that in the beginning. They just keep getting better and better and so do we 😊.
Bogart's world is just opening up with Crawmer's Training classes and they are going to take us as far as we want to go. So, stay tuned for the next chapter in "bringing up Bogart", the Sealy that is doing it all!
(It is my hope that he will also earn his Therapy Dog Title so we can visit the Pediatric wing in our local hospital. I know this happy little guy will bring smiles and a moments of happiness to all who encounter him.)
See you soon and good cheer!
Thank you -this was fun
Pamela Page
INTRODUCING SOME OF OUR UPCOMING CLASS STARS:
On the left is Ori owned by John Clark

On the right is Keats owned by Sabine Murphy
These two lovely dogs are current members of the Intermediate Dog Training program here at Crawmers. We are looking for great things from both of them. Your dog can join the Crawmer's family. Training is fun. The atmosphere is friendly. It's a great way to spend time with your dog.
/